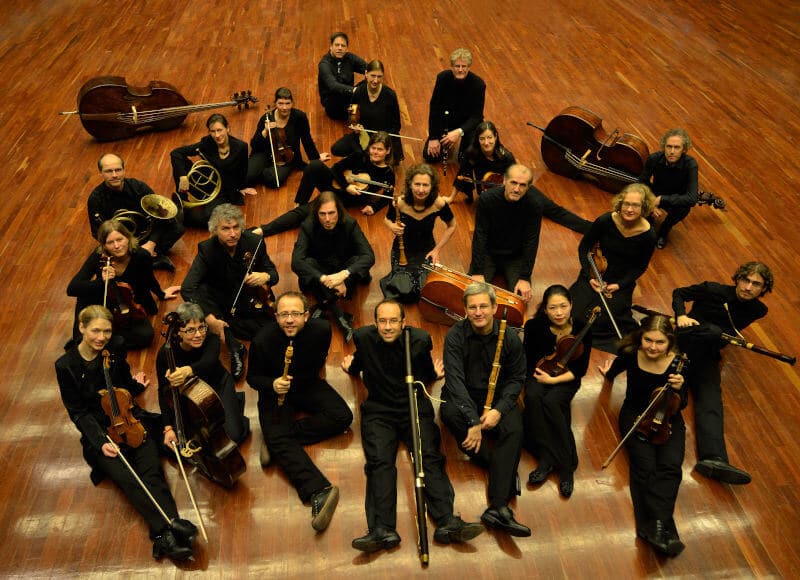 The Kölner Akademie is a unique ensemble based in Cologne. It is distinguished by its performances of music from the 17th–21st centuries, featuring renowned guest soloists. Music is played on modern as well as historical instruments.
The Kölner Akademie has received the highest accolades for its performances at world-renowned festivals in Germany, Austria, France, Spain, the Netherlands, Italy, Belgium, Estonia, Norway, Sweden, the Czech Republic, Turkey, Iceland and South America. Many of these performances were broadcast live or recorded for television.
The orchestra's first CD release, a recording of Johann Valentin Meder's St. Matthew Passion for Raumklang was awarded five stars by Fono Forum and Musik und Kirche magazines, and received excellent reviews in Concerto, EARLY MUSIC (United Kingdom) and Record Geijutsu (Japan).
The ensemble's "Forgotten Treasures" CD series, which has received high praise from the press, so far includes ten recordings in what is planned to be a series of fifteen world premiere recordings of works by lesser-known composers, including Crusell, Danzi, Pichl, Vanhal, Wilms, Romberg, Neukomm, Fischer, Kunc, Jeanjean, D'Alvimare, and Steibelt.
The CD of Bernhard Romberg's symphonies received the Supersonic Prize. Furthermore, Die Kölner Akademie has released first recordings of works by Mattheson, Ries, Kalliwoda, Neukomm and Eberl on CPO, as well as a first recording of the version of J.S. Bach's St. Mark Passion reconstructed by Glöckner and Hellmann.